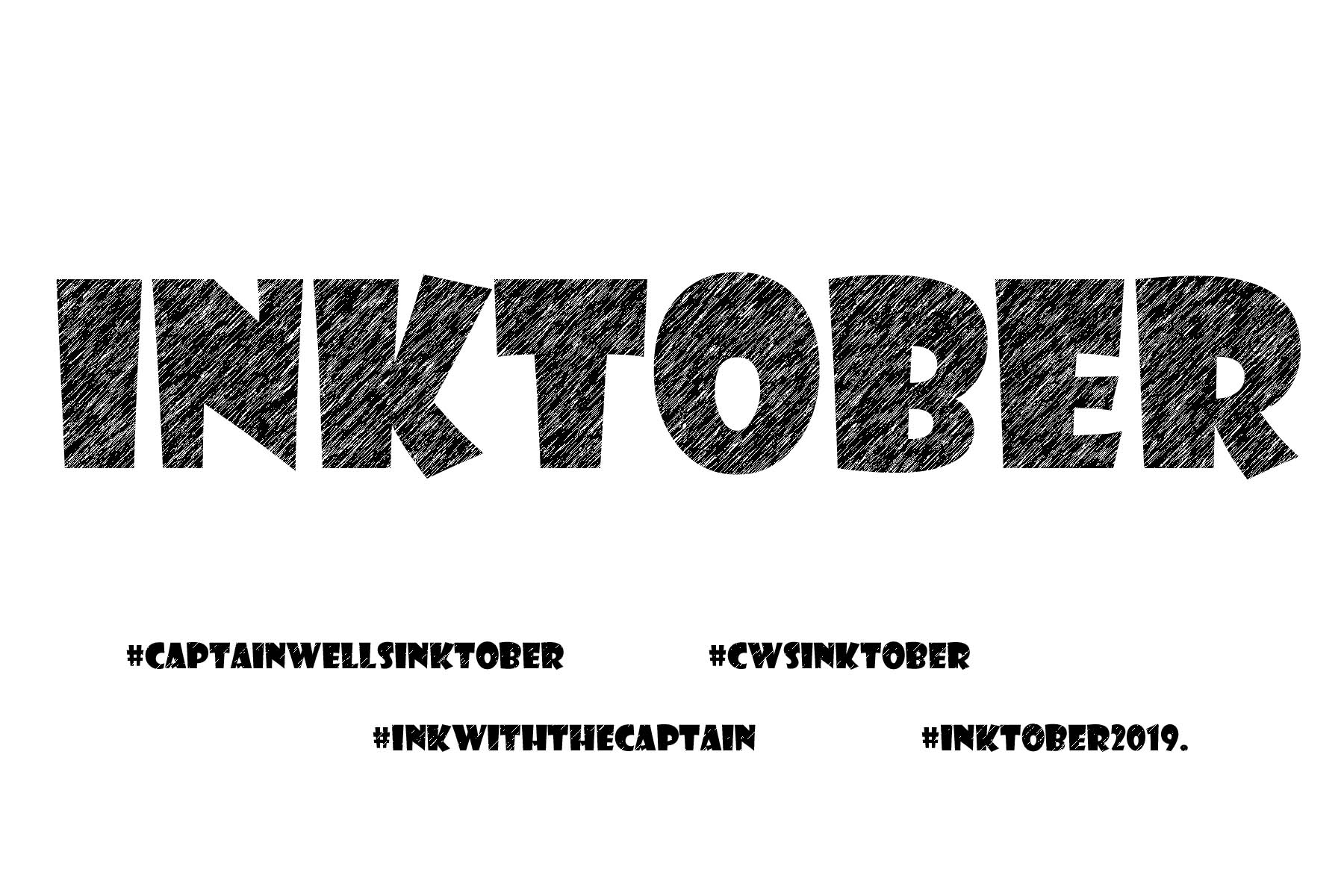 Every year I tell myself I am going to participate in Inktober and every year I find myself halfway through October and realize that I have once again missed the mark.
This year though I am doing it! I am prepared and I have a bunch of friends to help keep me going as we do this crazy challenge together.  If your asking yourself "what is Inktober?" well let me explain.
Inktober happens every October 1st through the 31st and was created by Jake Parker. The goal is to do an ink drawing once a day for the whole month and then post it to social media (or just share it with the person next to you) to join the community of awesome people participating in a month of creativity. You can find out more information and the prompts here. 
Aaron and I have decided to challenge ourselves to create an inked artist sketch card for each prompt. We will be using
#CaptainWellsInktober #CWSInktober #InkwiththeCaptain so that you can better follow us! The official hashtag for inktober is #inktober2019. We would love to see what you come up with also! Tag us in your art or post to our Facebook page. 
LETS DO THIS!