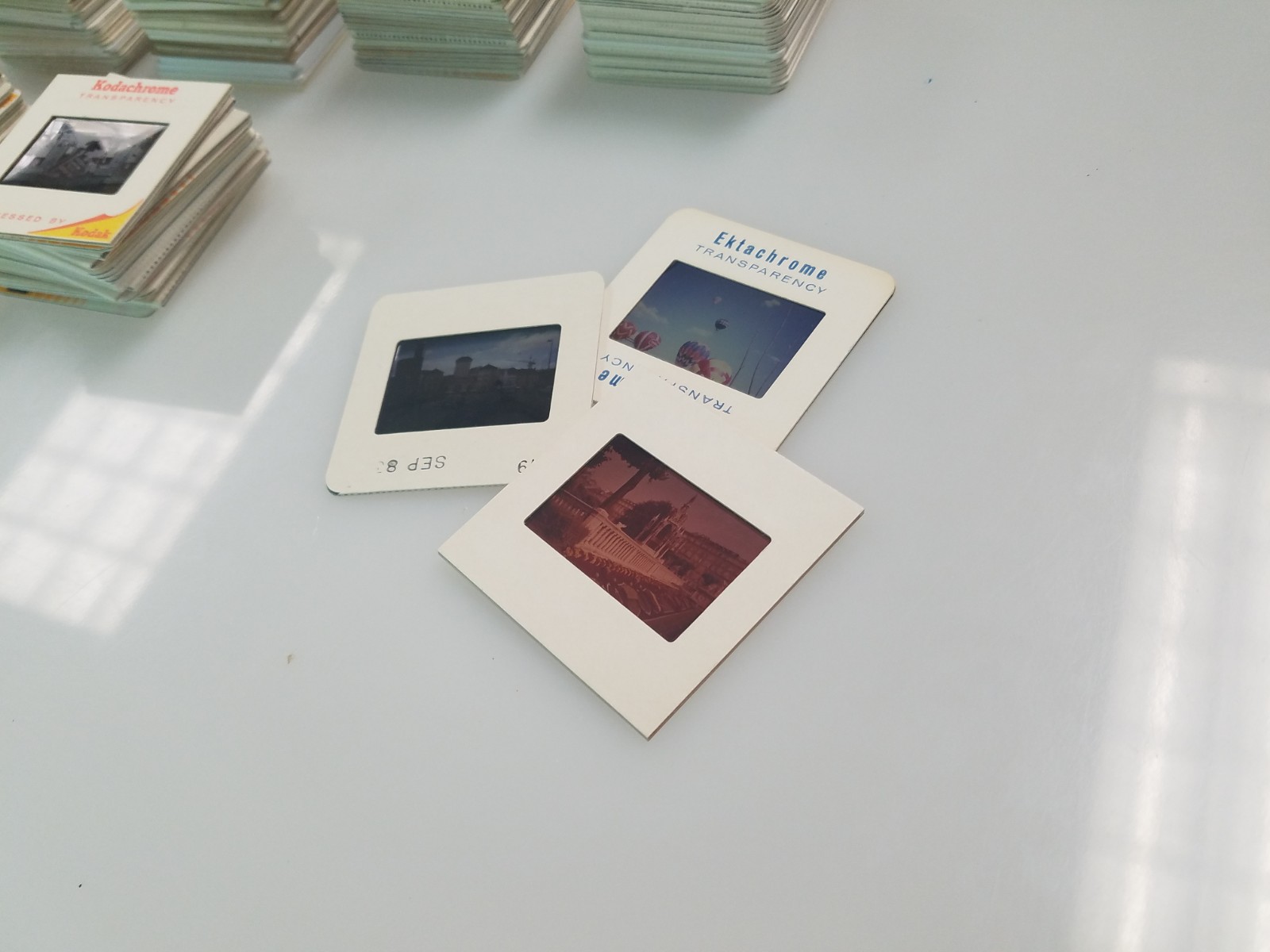 As I sit here and realize it has been waaaaaaay too long since I last posted (seriously, I basically forgot about all of this, sorry), I am bouncing around ideas for new projects. Of course, I could draw up another super hero or sci-fi character, and don't worry, I still will. But shuffling some boxes around my classroom the other day, I came across a box of old slides that I told myself years ago that I would do something with, yet here they are, still in the box.
For those of you who don't know, I am an avid photography and film camera collector. For the last ten years or so I have picked up as much old photography equipment as I could. This includes old cameras, film, slides, dark room equipment, etc. I wish I could say that I have a functioning dark room at my house with all of the supplies that I have collected, but sadly I do not. My wife, though supportive of my love of cameras, gives me strange looks sometimes when I get excited about a "new" camera or some random piece of equipment only three people have ever heard of.
My collection has led me to acquire a lot of interesting things over the years. Several cameras from family members. I even found an old digital camera that I used back in High School (think 3.5″ Floppy Disk as the memory). But one acquisition I received over the years was a family's collection of slides from the 1970's to 1980's. There must be 5000 slides or so that chronicle an older couple's travels around the world. There's nothing overly special about the images, except that they capture some important moments in this couple's life. Call me sentimental, but a lot of these images are the kinds I would like to keep to have memories of my own family.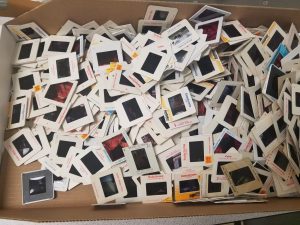 So with 5000 or so slides of people I don't know, I have some options. I could pack them up nicely and try to preserve them as a testament to photography history, or as an artist I could find a way to use them for a project. I started sifting through them for probably the fourth or fifth time, pulling out interesting images. Every time I have gone through these images, I have found new ones that piqued my interest. Each time I am looking for something different, never really knowing until I start looking.
This time, however, I decided that I want to do a series of pen and ink drawings of the images using watercolors to add in color and detail. The images I have set aside are interesting compositions or have interesting details to them that lend itself to the style I am envisioning in my head. These aren't just randomly Googled photos, these were taken by real people in real situations. These are more snapshots than fine photography and that gives them a more authentic feel.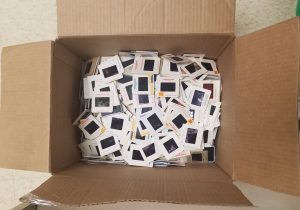 I am still in the planning stages of all of this. I have about a dozen artwork ideas floating around at the moment, but I like where this idea is heading for now. At least I am going to get prepared to work on it. At last check, I have pulled about 250 images out through the few times I have sorted through the slides and I still have about 1000 left to go through on this current sorting. In total, I may have around 300 images to look closer at. If I can narrow that down to under 100, it should keep me busy for awhile.
~A